2019 Robinson Jeffers Tor House
Prize for Poetry
We are pleased to announce that the 2019 Robinson Jeffers Tor House Prize for Poetry, an honorarium of $1,500, is awarded to:
Sarah Matthes
Austin, Texas for her poems
"Wet Body Hot Stone" and "The Seventeen Year Cicadas"
Honorable Mentions, each with an honorarium of $200, are awarded to:
Partridge Boswell
Woodstock, Vermont
for his poem "Thinking of Klimt's Stoclet Frieze during a Two-hour Delay""
Marc Harshman
Wheeling, West Virginia
for his poem "On the Edge of Time"
James Davis May
Blairsville, Georgia
for his poem "On the Last Night of the Summer I Wanted to Die"
Khaty Xiong
Columbus, Ohio
for her poem "Therefore"
Finalist judge for the 2019 Prize was poet Brenda Hillman.
The annual Robinson Jeffers Tor House Prize for Poetry is established as a living memorial in honor of American poet Robinson Jeffers (1887-1962). The Prize is underwritten by Tor House Foundation Board member John Varady with additional support from Honorary Board Member Allen Mears and Board member Lacy Buck. This year we received some 1,060 poems from 43 states, the District of Columbia and one foreign country.
The Award Winning Poems
WET BODY HOT STONE
In everything, I see only myself—
no need to paint irises on stones
Dark fish gasp across rapids,
and my lungs and stomach gather
in a tight bouquet to spice the blood
I cut my finger—the skin grows back
strong, and smooth
A new bright brick in my barricade
Then comes the night
and there are no stilting tree tops
to make into my fingers, no nape of neck
pressed into this ditch of clay
Night eats the liver
out of the river's stunned pools
There must be more left than my mind
Universe, please
Send me the ghost
of the one I love
The old woman made a nightmare
who sits on my chest—even she
has her bad dreams
My life has been the wet imprint
of someone else's body
as they rise from a wide, hot stone
and take to the river to rinse again
When I die free me from parallel
Let me feed every tree

THE SEVENTEEN YEAR CICADAS
We dared each other to eat them
A dollar for a hollow husk
Two for the living ones
Some bodies are warmer than others
Some sweat is so sweet
Wading ankle-deep
The dead crisp foliage of wings
I got to touch you
Brushing one off your neck
Pinky skimming the hot cotton of your summer shirt
The flinch of your body, the tightening skin
You lit up
Either your chest beating forward or
your shoulders cringing away
That distinction making all the difference in my world
And I was unsure, and I was ashamed
And then I went around touching everyone for years
Blaming cicadas
Can you imagine it
Standing young and shoeless in a purple dusk
The field so empty, the trees so still
Wondering where did all their bodies go
They were just here, right here
The sound still humming in your memory like a grooved tinnitus
Can you discern it
The difference between what you loved
and what was there
The trees so empty, the field so still
Like the living room the morning after a party
when you wander downstairs to find everyone
has rolled away their sleeping bags
and gone to the lake without you

Sarah Matthes is a poet from central New Jersey. She received her MFA from the Michener Center for Writers, where she won the Gutow prize and was a finalist for the Fania Kruger Fellowship for Poetry of Social Vision. She has received support for her work from the Yiddish Book Center and the Juniper Summer Writing Institute. Her work has appeared or is forthcoming at The Iowa Review Online, The Feminist Utopia Project, Yalobusha Review, Inkwell Literary Magazine, Prodigal, and poets. org. She serves as the managing editor for Bat City Review in Austin, TX.
Honorable Mentions
Thinking of Klimt's Stoclet Frieze during a Two-Hour Delay
I think I'm on the planet Mars!
--Belgian architect upon touring Palais Stoclet
The tree glows leafless but alive, its spiraling tendrils
frozen as it twines from floor to ceiling of the Palais
dining room. A degree warmer and this would all be
melted and we'd be on our way to school. A degree
colder and the curling branches would not be crazed,
the roads lightly dusted with snow, not slicked with ice.
A degree or two and we'd be happy and warm inside
and out, not shivering before the storm speculating
if forecasts are real or fake, straddling the threshold
in liminal jaundiced light, Expectation's gaze fixed
on Fulfillment's embrace. Life/death heaven/earth
intertwine suspended in space. A fist-sized hole
in the wall would be a hole, an absence of plaster
and paint, not the grief you walk around all day
and at night fall into. You'd be sitting at the table
wielding a Wiener Werkstätte spoon over a bowl
of warm fiddlehead soup, eating your meal in peace
while trees are growing over you instead of cities.
Partridge Boswell is the author of Some Far Country, winner of the Grolier Poetry Prize. His poems have recently received the Edna St. Vincent Millay, Red Wheelbarrow and Lascaux Poetry Prizes, and have surfaced in The Gettysburg Review, Salmagundi, The American Poetry Review, Green Mountains Review, Plume, Poetry Ireland Review, The Moth and Forklift, Ohio. Co-founder of Bookstock Literary Festival, Boswell troubadours widely with the poetry/music group Los Lorcas, teaches at the Burlington Writers Workshop, and lives with his family in Vermont.

ON THE EDGE OF TIME
after Pierre Reverdy
The trees stranded beyond the white river
have penetrated the clouds
with their spindly arms:
frail scaffolding for a sky
intent on widening.
Here, below my feet, the busy gossip
of crocus pretending
they know the hour.
I find only words circling a dial,
a rooster crowing under a bridge,
a ruined wall flowering toadflax.
I study a field
where an animal without feathers
sings to its shadows.
I determine this to mean someone
will lay before me a tolerable path
with middling weather
and a few wild beasts.
You hold me to your breasts
and I relearn the sound
of breath.
I look in your eyes for the space
where song, like a strong forest,
fills with leaves.
Marc Harshman's collection of poems, Woman in Red Anorak, won the 2017 Blue Lynx Prize and was just published by Lynx House/University of Washington Press. His fourteenth children's book, Fallingwater, co-written with Anna Smucker, was published by Roaring Brook/Macmillan in 2017. His poetry collection, Believe What you Can, published in 2016 by West Virginia University Press, won the Weatherford Award from the Appalachian Studies Association. His poetry has appeared in The Chariton Review, Salamander, Gargoyle, Shenandoah, and Poetry Salzburg Review as well as in anthologies by Kent State University, the University of Iowa, University of Georgia, and the University of Arizona. He has just been named co-winner of the 2019 Allen Ginsberg Poetry Award. Appointed in 2012, he is the seventh poet laureate of West Virginia.
ON THE LAST NIGHT OF THE SUMMER I WANTED TO DIE
I spread the blanket over the driveway
that still remembered the afternoon's sun,
and scanned the darkness that was too much
for the light from our mountain town to matter.
It would be too easy to say it was the falling stars.
Too easy to say it was the thrill of seeing some
seem to come so close they made me flinch,
too easy to say that they brought the realization
that I did not want them, or anything else, to kill me,
though a month earlier I'd sat through a storm alone
hoping the wind would rip off the roof
and take me with it.
No, it was what happened
after I went back inside and came out again—
my daughter's head, still half in dreams I woke her from,
resting against my chest, my wife on the other side,
how we all pointed to each brief and ridiculous splendor
of this unasked for show, how I loved their laughter,
how I wanted to stay alive to remember it longer.
James Davis May lives in Georgia, where he serves as Writer-in-Residence at Mercer University. His first poetry collection, Unquiet Things, was published by Louisiana State University Press in 2016 and selected as a finalist for the Poets' Prize.
Therefore
In a dream I lay beside my dead brother.
We are grinning, absolving our hearts in wide orbit.
But in dreams there is no such thing as forgiveness.
We extend this news to our father who is currently living
in the highest tower. When the news reaches him
he brings down every corner of the house.
We come to be loyal exactly like this.
Swelling above the eyelids
we let our gods see us. We are the meat of their foundation,
the wells of their drinks, so why can't I still my mouth?
Opening and forgiving, terms too young
to be songs but I feel them plotting. How revolting.
We let them see us small though we mean ill.
Even the trees, dirt, and waters pray for us.
For a time our clothes bubbled with thick silver coins,
our ears heavy with acetylene rocks. Mild curses
giving us the impression we are well.
My brother reminds me gently of a tale long forgotten,
our father reenacting in a game of charades.
In the Scene of a Great House he stands on
an imaginary rock, his arms stretched heavenward,
his mighty palms bulbous, arthritic, and touching.
He completes the roof by looking chin up.
We guess and guess the name of the ancestor.
Tus Nyuj. Tus Zaj. Tus Noog.
When we run out of guesses father spins his grief
into a ball. A metal hide, olive, sealed with a pin.
We bring our mouths to this hive and promise it life.
But we are always in a hurry. My brother shaking.
My father catching fire to light us through.
Khaty Xiong is the author of Poor Anima (Apogee Press, 2015), which holds the distinction of being the first full-length collection of poetry to be published by a Hmong American woman in the United States. She's held the Nadya Aisenberg Fellowship at The MacDowell Colony and an Individual Excellence Award from the Ohio Arts Council. Her work has been published in Poetry, the New York Times, How Do I Begin?: A Hmong American Literary Anthology, and elsewhere.
2018 Robinson Jeffers Tor House
Prize for Poetry
Deborah Pope is the author of three poetry collections--Fanatic Heart, Mortal World and Falling Out of the Sky. She has been nominated for the National Book Award, the Walt Whitman Award and the Pushcart Prize. Her work has appeared in Poetry, Threepenny Review, Michigan Quarterly, Southern Review, TriQuarterly, The Georgia Review, Poetry Northwest, Southwest Quarterly, Prairie Schooner, The Birmingham Review, Poetry Northwest, among others.
The Award Winning Poem
Take Nothing
Not the great blue skimmers warming their wings
in the May sun before flight,
the red-eyed vireos' here I am, where are you,
or the radiating catenaries of the weaving spider,
lingering, dew-strung,
not the intricate machinery of the wonderous foot
with one-quarter of the bones in the body,
or the fascicles of nerves firing in the lightest touch,
not the easy assumption of motion
in neck, limbs, torso,
not the syrupy evening light of summer,
somewhere bees gravid with pollen
and the promise of rain, not August's crickets
whirring their incessant clockwork,
not the white-bearded waves following in furrows,
the boom and bravura of surf,
or its lace and small applause,
not the guttural rubato in the throat
at the end of the barn owl's call,
or the orange Chinese lanterns of persimmons,
not the way the light bends in autumn's russet afternoons,
or the fraying draperies of fog in the hollows,
not the faithful bellows of the lungs,
the free-flowing tributaries of the heart,
or the black, rickety branches of trees against
a full winter moon, like the raised hands
of Giotto's saints in prayer,
not the tellers of night tales,
or the light from extinguished stars,
not the friable fabric of memory,
nor any love's precarious survival,
not even the soul at night---
take nothing,
nothing for granted.
Not in this world.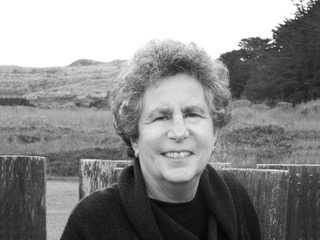 Susan Cohen's second full-length book of poems, A Different Wakeful Animal, won the 2015 David Martinson-Meadowhawk Prize from Red Dragonfly Press and was a runner-up for the Philip Levine Prize. She was a newspaper reporter, contributing writer for the Washington Post Magazine, and faculty member of the University of California Graduate School of Journalism before studying poetry while on a Knight Fellowship at Stanford University and then earning an MFA from Pacific University. Her poems appear in many journals and anthologies, including most recently: Greensboro Review, Nimrod, Poetry Flash, Spillway, Tar River Poetry, and Know Me Here: An Anthology of Poetry by Women. She's received the Rita Dove Poetry Award and the Milton Kessler Memorial Poetry Prize among other honors. She lives in Berkeley.
Letter Home
I'm staying among strangers. On the shelf, A History of Finland.
I spent three days in Helsinki once. When I left, a man saw me off
on the train, made me promise to write, but I couldn't spell his name.
I know nothing about the history of Finland, the way I know nothing
about the strangers I'm living with here, each a country with allegiances
and anthems and alibis. A History of Finland makes me think
it is one of many Finnish histories, and possibly not definitive.
My history of Finland has a chapter titled: "Autonomy Lost
and Independence Gained." Could that be us, love?
The Finnish man was a stranger, a blind date the night before.
He took the morning off from work to say goodbye and pressed
his folded future in my palm. To this day I have no idea why.
Maybe he thought I was a country he could live in.
I don't understand what makes people seek each other out.
So many possible histories, so many impossible endings.
I could be speaking Finnish now, farming fish and naming
each of my babies with three k's and too many vowels.
But I'm joined with you, sharing the citizenship of a long marriage,
both of us tending our borders. I've never asked if I turned out
to be the person you thought I was, since I'm not the person
I thought I was. I could say you and I will always be
on a blind date—but I don't want to scare you.
When I return home this week, you'll welcome me,
I know, my native land. Love.
Steve McDonald's second full-length book, Credo, was a finalist in the 2016 Brick Road Poetry Press competition. His chapbook Golden Fish / Dark Pond was the winner of the 2014 Comstock Review Chapbook contest. He has also published the full-length collection House of Mirrors (Tebot Bach), and the chapbook Where There Was No Pattern (Finishing Line Press). His individual poems have won awards from Tiferet, Nimrod, Beyond Baroque, Passager, Sow's Ear, and others, including Best New Poets 2010. McDonald's poetry has appeared in Boulevard, Nimrod, The Atlanta Review, RATTLE, The Crab Creek Review, The Paterson Literary Review, Spillway, and elsewhere. Professor Emeritus of English and retired Dean of Languages and Literature at Palomar College in San Marcos, California, he lives with his wife, Marlyle, in Murrieta and can be contacted through his website at stevemcdonaldpoetry.com.
Prayer
Golden Shovel after Galway Kinnell
Vivian is almost two she wanders the backyard whatever
she sees she points at wherever she points the world happens
she crosses the lawn climbs into my arms whatever
happens now is enough it is dusk I do not know what
will become of her the carrotwood tree is
thick with low-hanging deep-green leaves Vivian is
reaching for them she says leaf the tree's growth is
vigorous threatens to crack the concrete of our patio what
does one do with such robust life this evening I
hold Vivian her hair carrot red she points up Want
that she says Want that in the evening sky only
the full moon is visible no clouds no stars that
I guess is what she wants the carrotwood tree darkens but
the moon is a bright light Vivian points up says Want that
Waiting for the Perseid Meteor Shower
by Deborah Pope
A dogtooth moon, horned and dim,
hangs over the suck of midnight tide,
the skirt of beach, where wet gusts spin
the windsocks, flog the docks of cottages.
We are silent except for the ice
in our glasses, the creak of rockers,
eyes raised to the ruined
theater of stars.
We have come here
to the continent's edge,
like plunderers, to see what
can be salvaged from the wreckage
we have made. Here is a spar
of pain, is that some rigging
of hope? I don't even know
what we are looking for—
stars flashing from black curtains,
some fire-fall of legend,
red snakes in the sky,
a revelation so obvious
they say the casual eye
can't mistake it. Wordless,
we wait for signs, earthy
or celestial, something more
than the remote Morse of a plane,
a whittled moon and the wheel
of Orion into the sea.
The August night steams on,
yields nothing to the watch
we keep. What's become
of all the storied gold
our nights once showered down?
Is there nothing left within us
to pick the lock of dark?
Tori Sharpe holds a master's degree in Creative Writing from The University of Texas and a Ph.D. in Creative Writing from The University of North Texas. Her poetry has appeared in Poetry Daily, The Hopkins Review, Blackbird, The Southwest Review, Tar River Poetry, Stand Magazine and other journals. She is an Assistant Professor of English at Arkansas Tech University.
Buenos Aires
January 2010
I told myself the place
would make a difference:
busy, humid, distant, utterly
foreign. For a month, we walked
or trotted, trying to catch a subway car
or train to take us to whatever site
we had settled on that day: cemeterio,
museo, jardin botánico. The heat
was piercing, solid as the ice.
Most nights we ate late, midnight
or one, leaning our elbows against
the table to hear the other clearly, to watch
the stream of people outside, oblivious
to the hour. The home we made was small—
two rooms, a balcony—but there,
so many miles beneath the everyday
that had defeated us, I thought
I felt the change I wanted, a release
like the pop of breaking ice early spring,
the water below still moving as it has
all through the frozen months,
the whole long year.
Tor House Prize for Poetry 2017
The annual Robinson Jeffers Tor House Prize for Poetry is established as a living memorial in honor of American poet Robinson Jeffers (1887-1962). The Prize is underwritten by Tor House Foundation Board member John Varady with additional support from Honorary Board Member Allen Mears and Board member Lacy Buck. This year we received some 1,150 poems from 37 states and five foreign countries. The finalist judge for the 2017 Prize was poet Eavan Boland.
We are pleased to announce that the 2017 Robinson Jeffers Tor House Prize for Poetry, an honorarium of $1,000, is awarded to:
Donald Levering
Santa Fe, New Mexico
for his poem
"The Notebook"
Honorable Mentions, each with an honorarium of $200, are awarded to:

Justin Hunt
Charlotte, North Carolina
for his poem "Somewhere South of Coldwater"
Mary Pinard
Roslindale, Massachusetts
for her poem "Late in the Season, Widow Gardening"

Cynthia C. Snow
Shelburne, Massachusetts
for her poem "To Maria, the Naturalist/From Esther, the Arawak Servant"
Chelsea Wagenaar
Valparaiso, Indiana
for her poem "Batrachomancy"
2017 Winning Poem "The Notebook" by Donald Levering.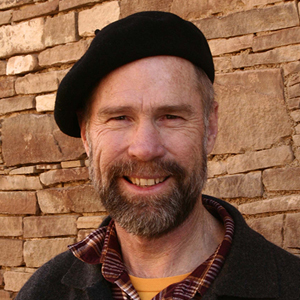 We are pleased to announce that Donald Leverling, from Santa Fe, New Mexico, is the winner of the 2017 Robinson Jeffers Tor House Prize for Poetry, for his poem "The Notebook" with an honorarium of $1,000.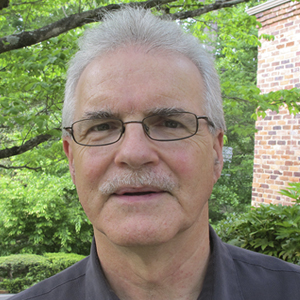 Honorable Mention, with an honorarium of $200,
for his poem "Somewhere South of Coldwater". Justin resides in Charlotte, North Carolina.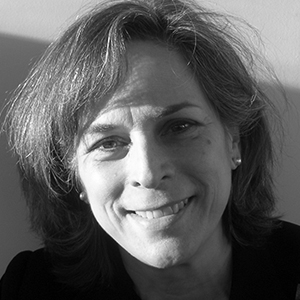 Honorable Mention, with an honorarium of $200, for her poem "Late in the Season, Widow Gardening". Mary resides in Roslindale, Massachusetts.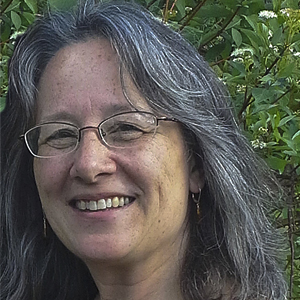 Honorable Mention, with an honorarium of $200, for her poem "To Maria, the Naturalist/From Esther, the Arawak Servant". Cynthia resides in Shelburne, Massachusetts.
Honorable Mention, with an honorarium of $200, for
for her poem "Batrachomancy". Chelsea resides in Valparaiso, Indiana.
The 2017 Award Winning Poem
The Notebook
by Donald Levering
Abda, Hungary, 1944
Miklós Radnóti's poem inches along
his forbidden notebook.
He can't see his words
as he writes of his wife, Fanni,
and of a wiser death waiting back home.
In the dark he doesn't imagine
today's torched houses and haystacks,
but home with its plum trees and honeybees.
He almost tastes the sweet preserves
instead of the moldy potatoes.
His writing scarcely mentions the long march
on ruined feet, the beatings.
He wants us to picture him younger,
swimming in the little stream,
its ripples and jeweled dragonflies.
The poem discloses blood in the drool
of oxen hauling artillery,
but not his own crimson piss.
Milklós tells himself not to listen
to the hellish ravings of prisoners
gone insane. We must downplay
their miserable shame. He wishes instead
we would see him welcoming the dawn
that counts him one day closer
to sleep untroubled by fleas.
We'll linger with him on the drug of dreaming,
on the vision of his devoted Fanni.
We'll open the notebook tucked into
his exhumed body's overcoat
with his final fevered verses.
In Radnóti's work our ears won't throb
from point-blank gunshots. He left us
no lines on tumbling into a pit
with fellow captives. No poems
on seeping rain and cold
he could no longer feel.
Donald Levering's most recent book, Coltrane's God, published by Red Mountain Press, was Runner-Up for the New England Book Festival contest. His previous book, The Water Leveling with Us, placed second in the National Federation of Press Women Creative Verse Book Competition in 2015. He is a former NEA Fellow, a finalist for the 2016 Dana Awards, Runner-Up for the 2016 Ruth Stone Poetry Prize, Finalist for the 2016 New Letters Award, and First Runner-Up in the 2015 Mark Fischer Prize. He has been a Willapa Bay Artist-in-Residence, a judge for the New Mexico state finals of the Poetry Out Loud competition, and a volunteer with Earthwatch. He lives in Santa Fe with his wife, the painter and poet Jane Shoenfeld.
Honorable Mention
Somewhere South of Coldwater
by Justin Hunt
for Reid
As night thickens, we slip
into lawn chairs, pour
a glass of merlot. Wichita's
dim glow reminds
us where we are, though
you and I both know
we're nowhere
but the edge of empty—
the hollow where our sons'
last steps, their self-inflicted
deaths tap and spatter.
Childless now, leaden
with legacies unbestowed,
we stumble into final
years and hereafters
we distrust, kingdom-comes
come and gone already,
nothing left
but all those miles
we still drive—dirt roads
and wind our solace,
silence our guide.
We uncork the bottle,
pour again. A breeze
sweeps August into dark
fields. The catalpa
by your ditch rustles
above a throb of crickets,
and I'm grateful
for this moment, the quiet
sense this is all
there is and ever will be.
But in the morning,
my friend, we'll steer
again to Comanche
County, somewhere
south of Coldwater—
into dust and treeless sky,
the long horizon
of what we cannot speak.
Justin Hunt grew up in rural Kansas and lives in Charlotte, NC. In 2012, he retired from a long international business career to write poetry and memoir. His work has won several awards and been published in a number of journals and anthologies, including The Atlanta Review, Spoon River Poetry Review, Comstock Review, Dogwood, Crossroads Poetry Journal, Freshwater Review, Pooled Ink, Kakalak, and What Matters, among others. Hunt is currently writing a full-length memoir about his relationship with his father, who was born in 1897 to Kansas pioneers.
Honorable Mention
Late in the Season, Widow Gardening
by Mary Pinard
First, though, to determine what must go—
fading dianthus, silvering thistle, and the end of a bee
balm bloom, the ragged crown's last glow.
Pruning, next, a taking that knows
pressure, where the blade should kiss, cleave,
to undo what was, make way for the slow, low
new growth. How does it always know
about opening there, where nothing is, despite grief
fuller than all those fragments of Sappho?
*
Fuller than all those fragments of Sappho
about opening there, where nothing is despite grief,
new growth. How does it always know
to undo what was, make way for the slow, low
pressure, where the blade should kiss, cleave?
Pruning, next, a taking that knows
balm, bloom, the ragged crown's last glow—
a fading dianthus, silvering thistle, and the end of a bee.
First, though, to determine what must go.
Mary Pinard teaches in the Arts and Humanities Division at Babson College in the Boston area. She has published poems in a variety of literary journals, and she has written critical essays on poets, including Lorine Niedecker and Alice Oswald. Portal, her collection of poems, was published by Salmon Press. Her poems have also been featured in collaborative performances and exhibits with Boston-area musicians, painters, and sculptors. She was born and raised in Seattle.
Honorable Mention
To Maria, the Naturalist
From Esther, the Arawak Servant
by Cynthia C. Snow
You ask me to bring you a humpbacked cricket.
I march in with a tetrio sphinx moth, a huntsman
spider, and fourteen leaf cutter ants.
You send me out again. "Humpbacked cricket,"
you say. I saunter back with a mesquite bug, a longhorn
beetle, and a South American palm weevil.
A third time, you plead, "Please, a humpbacked cricket."
The jungle, a green hoard, reaches,
gropes at the hem of my skirt.
You fail to know, humpbacked crickets favor
the bellyache bush, a bush I visited after that man,
after my belly, after my aunt made me
chew those leaves until black as tobacco, then
swallow, then more, again, until doubled over squat
by that ditch, it was done.
Cindy Snow's writing has appeared in the Massachusetts Review, Peace Review, Crannóg, and elsewhere. She has been a writing fellow at Cill Rialaig, Ireland, a Platte Clove Artist in Residence, and the recipient of a Vermont Studio Center Writing Residency. Her poetry has been nominated for a Pushcart. Cindy holds an MFA in Poetry from Drew University, where her poetry focused on the 17th Century naturalist and botanical artist, Maria Sibylla Merian. Slate Roof Press recently published her chapbook, Small Ceremonies. Cindy works at Greenfield Community College and lives in Shelburne Falls, MA, with her family.
Honorable Mention
Batrachomancy
--divination by frogs
by Chelsea Wagenaar
Somewhere they leap on soft wet banks,
crouch in clear waters, their mottled skin
as dew brilliant as the spiderwebs were the spring
my father saved them. They don't know how
they were spared, of course, the wrist-thin skin
of their throats pale and pulsing to sound out
the hours, each other. Perhaps only a few
still survive that spring twelve years ago,
when their mother trekked up from the wooded stream
that bordered our yard and emptied her belly
in our swimming pool—nebulous cluster
of milky globules suspended there, each an eye
with its black, pinpricked center. There,
to our spellbound disgust, they hatched—
the pool a frantic bevy of heads and tails,
the luck or curse that placed them there.
If I follow them back through their afterlives,
bellowing and skin-darkened to herald
a coming rain, voluble with warning
when storms approached, some lost,
perhaps tweezed apart in junior high labs,
or caught again by my father, cupped too tightly
in the hands of his new daughter—if I follow them
back through their chorused, forested lives,
I can trace them up the garden hose
that poured them in synchronized frenzy
into their rightful waters, the hose
a sinuous lifeline climbing the yard to our pool,
where its other end siphoned the tadpoles
from a water thrilled with their darting chaos.
Look harder, farther: I see my father
by the stream, kneeling in damp clay,
his lungs full, his mouth around the hose
inhaling a deep, slow gasp, then another,
until the summoned water met his mouth.
The bodies pouring out into the life
they had not known to imagine.
And his watching them arrowed away
in the current like undoused green flames.
And the bitter, secret taste on his tongue.
Chelsea Wagenaar is the author of Mercy Spurs the Bone, winner of the 2013 Philip Levine Prize. She holds a PhD from the University of North Texas, and she is currently a postdoctoral Lilly Fellow at Valparaiso University. Her poems appear recently or are forthcoming in The Southern Review, 32 Poems, The Normal School, and Poetry Northwest.